The Correct Way and Tricks to Wash Women's Pajamas
Share
Issue Time

Feb 23,2021
Summary
There are tricks to washing women's pajamas clothes correctly , and washing clothes correctly can better protect the fabric. Learn how to wash clothes properly.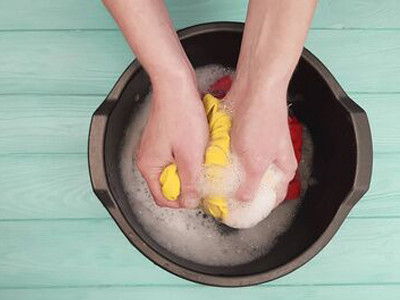 The Correct Way and Tricks to Wash Women's Pajamas
Don't put the faded pajamas clothes wash together

For the clothes that easy to be fade,please don't wash with other clothes especially white color clothes no matter hand wash or wash by machine
Water temperature notice
If the water temperature is too high,the color fading phenomenon will more serious,even the clothes will be stretched out of shape.For example,the knitting clothes will no longer fits after wash.
However,if the water temperature is too low,the clothes will not be washed clean. Therefore,the water temperature must be control well,30˚ C is the best.
Divide hand wash and machine washing clothes
Please don't wash cashmere clothes and woolen clothes in the washing machine,that will be very easy to make these clothes loose.
Soak clothes
After adjusting the water temperature,please pour the shampoo or powder into the water.And then soak the clothes into the water for about 15 minutes.
After soaking for a period of time,shampoo will produce a marked effect that when you scrubbed the clothes,the dirt on the clothes will be cleaned quickly. However, it should be noted that don't soak light color clothes with dark ones.