6 Factors for Choosing Women Robe
Share
Issue Time

May 25,2021
Summary
A nightgown is a popular style among women's pajamas because it is more comfortable and lighter. This article will specifically introduce the six factors of choosing a women's robe.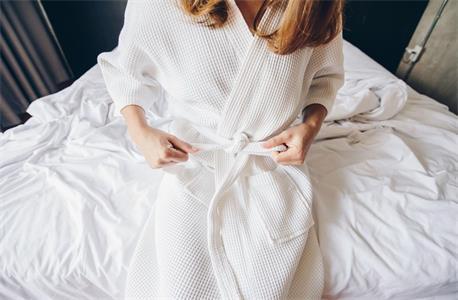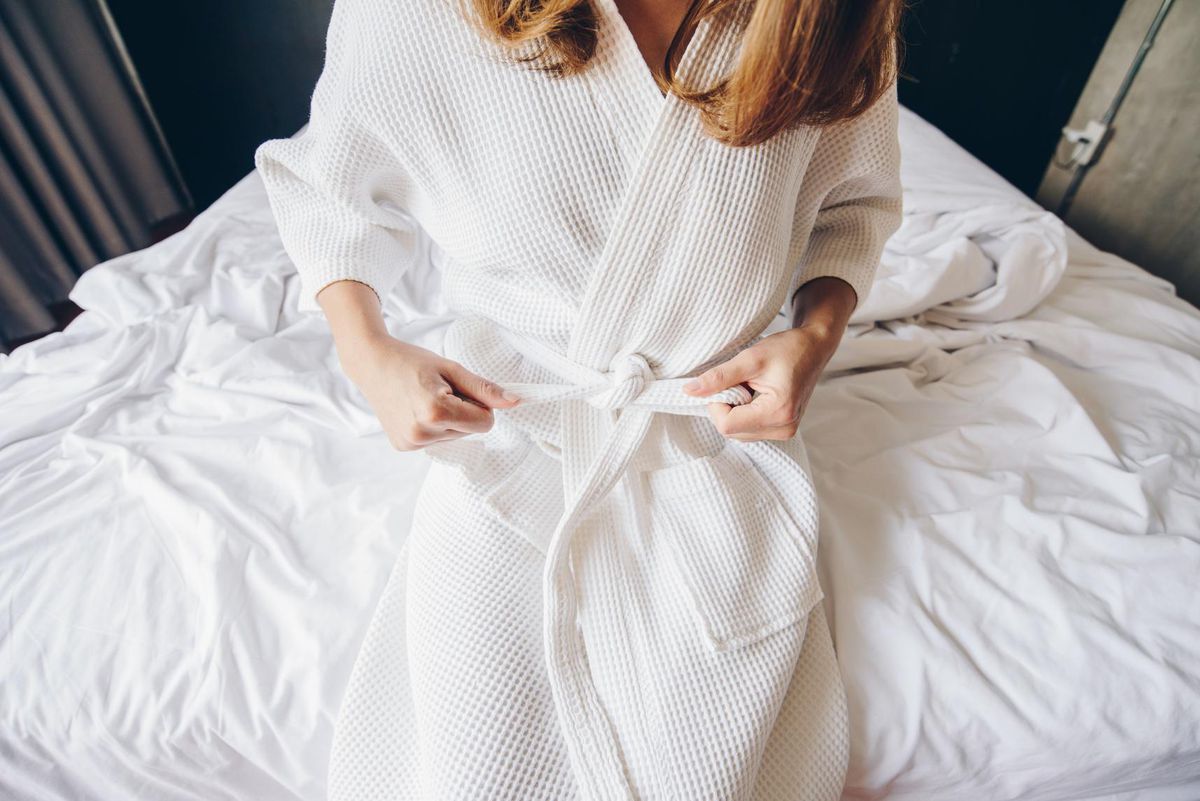 Nightgown
refers to loose and overlapping gowns worn in the bedroom, and the substitute fabric is often a pure cotton fabric or high-grade silk. The following are the six factors in choosing a women's nightgown.
Keep Comfort In Mind
The first priority in choosing sleepwear should be comfort. Straps, which are attached to nightgowns at times, can be extremely annoying and can sabotage all the comfort. Overly long straps, straps that dig or fall down, or worse still, the straps that fall off can be quite disquieting. Therefore, it is essential to examine the quality of the straps carefully before buying them. Make sure the straps are properly attached.
Choose The Right Fabric
A wide range of diverse materials is used for making nightgowns and you must choose out of your own volition considering your comfort. However, the most commonly used materials for making nightgowns are cotton, satin, silk, chiffon, and flannel. Satin feels wonderful against the skin whereas silk robe looks more glamorous and is extremely comfortable to wear as well. Chiffon is also a popular choice and comes in different colors. However, most important thing is that whatever material you choose, it must be soft and gentle on your skin so that you can enjoy an unruffled night's sleep.
Consider The Climatic Conditions
Climate is one more important thing, which you must keep in mind before buying a nightgown. For areas with cold climatic conditions, the nightgowns, which cover the entire body, are the best-suited ones. Though cotton is the most comfortable and can be worn throughout the year, yet for winters, flannels, wool or synthetic are more preferable as they provide warmth. On the other hand, if the climatic conditions are hot, then you have the liberty of buying short nightgowns in lighter fabrics.
Get The Right Color
An important element that might boost your appearance in a nightgown is the color. In fact, most of the designer and manufacturers offer a very limited option in terms of color. It is not that black and white suit everybody. In fact, softer colors such as peach and grey suit older and more sophisticated women better. Blue, which perhaps is one of the most exquisite colors, looks good on almost anybody especially those with blue eyes. For the carrot tops who want to accentuate their coloring, soft greens and taupe are best suited. However, unfortunately, the most common and widely available colors are often black and white, where the details of the garment generally are eclipsed. Therefore, in order to optimize your visual aspect, you must be willing to spend some time fetching the right color for yourself.
Buy From The Experts
It is always advisable to buy nightgowns from the apparel department or lingerie stores as they offer wide ranges of variety and quality. Make a wise choice regarding color and also decide whether those with cartoon theme or with floral mélange will suit you or not.
Some Other Considerations
While buying women's robes, don't pick oversized ones as they are already loose. They are available in all sizes, from little girls to adults. Choose the right size for yourself, as there are chances your nightgown might shrink after washing.
Because nightgowns are very close-fitting clothing, our first priority is to consider their fabric and quality. If you want to know more related content and solutions after reading the above, you can get it by contacting us.
At the same time, our nightgown fabrics are high-quality, soft, and skin-friendly, which can meet your purchase needs.
As a professional
pajamas
manufacturer, we are always committed to bringing customers a comfortable home life. We have an experienced manufacturing team and staff and carry out strict quality management, which can provide customers with high-quality products. We can also provide corresponding customized services according to customer needs. If you are interested in our pajamas, please contact us immediately!