7 Factors to Consider When Choosing Women's Pajamas
Share
Issue Time

Jun 16,2021
Summary
Women's pajamas can not only bring a comfortable home life but also become beautiful clothing, so we need to consider many factors when choosing. This article will specifically introduce the seven factors that need to be considered when choosing women's pajamas.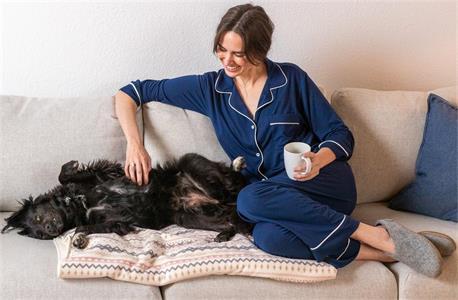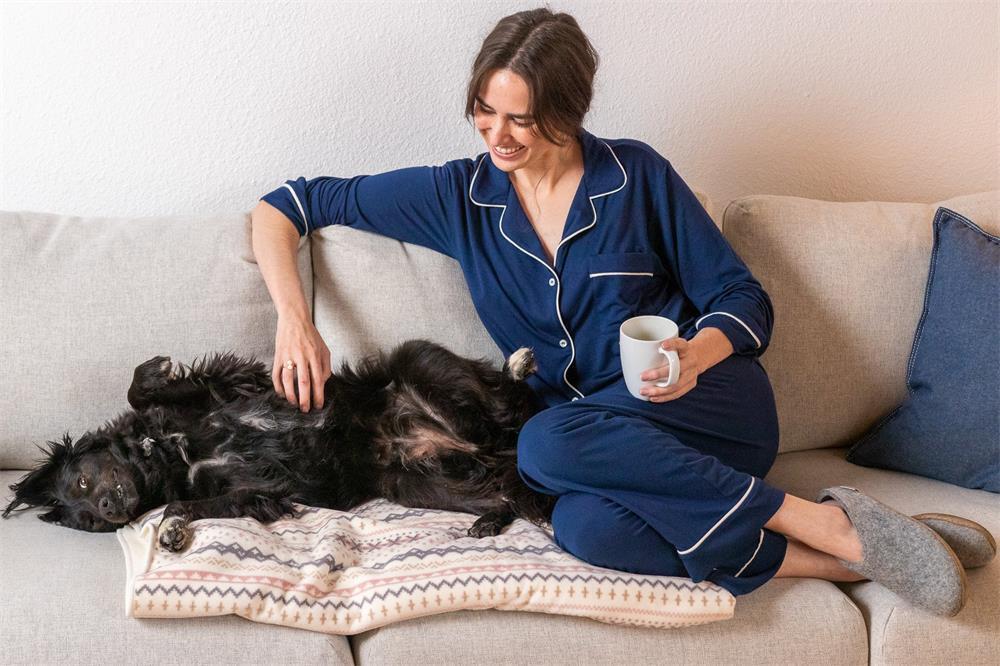 If you choose inappropriate pajamas, it will not only affect your sleep quality but may also be detrimental to your health. Therefore, we need to consider many factors when choosing pajamas to avoid choosing pajamas that are not suitable for us. The following are seven factors to consider when choosing
women's pajamas
.
Comfort

You won't get those nightly snoozes if you're constantly turning, fussing over the collars, popping the buttons, and stretching out the elastic. To avoid that, keep in mind what you want in your sleepwear: Check if the elastic feels too restricted or if it has drawstrings to tie the pants in place. Your pajamas will be part of your sleeping routine, and comfort is your top priority.
Pyjama Fabric
Pajamas are made from different materials, some of them in mixed varieties, and you can select which fabric suits your lifestyle. Cotton is a common material because it is lightweight and breathable. Keep in mind, however, that this fabric does not insulate heat very well; it can lower your body temperature during colder weather. Flannel is popular for its warmth, but it cannot be worn in warmer settings due to its heavy composition. One of the best options is silk. Made from natural fiber, this material balances the body temperature in both cool and warm climates. The satiny material glides on your skin and gives off a luxurious element in your sleepwear. Make an investment and purchase pajamas that would not irritate your skin.
Fit
When buying online, take time to view the size chart and make sure you've checked the measurements before purchasing. Since women have different body types, you may want to select women's pajama styles that will complement your body. Apple types will look good in high-waisted bottoms. Pear types should take the opposite route. some silk pajamas fall snugly on the body and can fit any silhouette.
Sleepwear Style
With so many fashionable prints and patterns, your pajamas can reflect your personality in different ways. Be classy and choose the solid-toned coordinates. Or enjoy the burst of colors and patterns in fun geometric shapes for a youthful twist. Choose it so you can wear it outside too.
Longevity
Invest in pajamas that will stay with you for a long time, something that wouldn't easily wear off or go out of style. We can inspect the entire make, especially the seams and ends where the thread usually frays. Avoid synthetic materials and at best, choose handmade. Handmade items are given more attention than mass-produced pieces; each garment is carefully checked to perfection. With this, you can enjoy your purchase for as long you could.
Usability
You don't have to be locked in one style,instead of purchasing coordinates, buy separate tops and bottoms or mix and match them with your other sleepwear. And no, your pajamas don't have to stay indoors. You can add versatility to this wardrobe by reusing the top as a regular blouse. Silk pajamas for women have become a contemporary trend, and you too can join the fashionable bunch by pairing it with casual jeans or skirts on your day out.
Care
There is no avoiding it, but your pajamas will need regular washing, and you want it to be as easy-breezy as possible. Regular fabrics will require machine wash, but you might have to hand-wash or line-dry items made of delicate materials, such as silk and satin. Don't let special instructions deter you from investing in high-quality pieces. The amount of time you put in caring for your sleepwear is equivalent to the quality of its make and its overall longevity.
High-quality pajamas are not only comfortable to wear, but also have a long service life. When investing in pajamas, we also need to consider the specific conditions of future use. If you still have some doubts about choosing women's pajamas after reviewing the above content, you can contact us for a more comprehensive solution. At the same time, we produce various styles of pajamas, all of which are made of high-quality fabrics, which can meet your purchase needs.
As a professional
sleepwear
manufacturer, we have accumulated rich experience in the design and production of this field. We have a professional production team and a complete quality control system, which can carry out strict inspections on the quality of our products. We are always committed to providing customers with a comfortable home life, if you are interested in our pajamas, please contact us immediately!