What Factors Should Be Considered when Choosing the Right Pajamas?
Share
Issue Time

Sep 29,2021
Summary
If you want to choose the right female pajamas, the most important thing is to consider the characteristics of your own needs and pajamas. Today let's talk about how to choose suitable women's pajamas.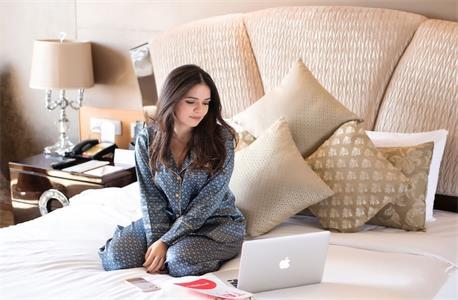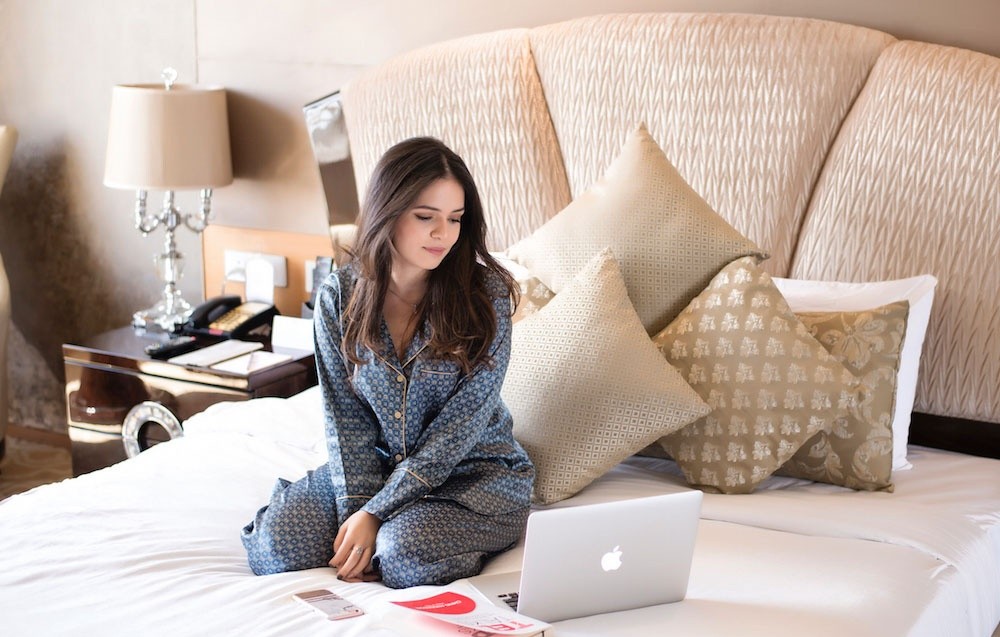 Nowadays, there are many kinds of
women's pajamas
on the market, and there are many choices in terms of materials and styles. If you want to choose the right female pajamas, the most important thing is to consider the characteristics of your own needs and pajamas. The followings are the factors to consider when choosing pajamas.
Fabric
Silk pajamas are smooth and soft and can produce a subtle massage effect on the skin, absorb and help remove sweat and secretions on the skin, and keep the skin clean. The threonine and steric acid esters contained in silk can improve blood circulation, enhance the vitality of epidermal cells, prevent skin aging, and effectively protect human skin from ultraviolet rays.
Cotton pajamas are highly hygroscopic, can well absorb sweat from the skin, are soft and have good air permeability, can reduce skin irritation, and avoid allergies and itching. Therefore, this kind of clothing is the most comfortable to wear next to the body.
Pajamas of other materials also have their own characteristics and advantages, but when the economy permits, silk pajamas are undoubtedly the best choice.
Color and size
The elegant and light colors are not only suitable for wearing at home, but also have the effect of calming the eyes and calming the spirit. The bright red and brilliant blue pajamas will affect people's mood relaxation, thereby affecting rest. Therefore, the color of pajamas is mainly to choose light colors.
The back and front panels of pajamas should have sufficient width and must not be too small or just right. Too tight can cause blood circulation difficulties and affect women's sleep quality, so pajamas should be looser.
Types
If the style of pajamas is divided from the style of pajamas, pajamas can basically be divided into the following three types
Sling pajamas
Sling pajamas are mostly used in summer. Due to the hot summer, sweat often wets people's underwear. Therefore, if you want to solve the problem of sweating, but also need to consider beauty, suspender pajamas are undoubtedly the most suitable choice.
The texture of the suspender-style pajamas is mainly silk, spun silk, cotton, and linen blended and pure cotton. Pajamas made of these materials absorb sweat and are not close to the body.
Split pajamas
The biggest advantage of split pajamas is that they are comfortable to wear and easy to move. Most women at home are willing to choose this style of pajamas.
The style of split pajamas is mainly reflected in the change of the upper collar type. The small suit collar top is the most common type of collar. The loose design and two large pockets fully reflect the practical value.
One-piece nightgown
The appearance of the one-piece nightgown has divided people's clothing into work and home. One-piece nightgowns are usually equipped with elastic bands. We should pay attention to choosing a longer elastic band as far as possible to facilitate our adjustment.
The women's pajamas designed and manufactured by HSZ have a variety of choices in terms of material, style, size, or color, and use high-quality fabrics and exquisite designs. If you have a need for this, you can directly search for related products on our official website and contact us directly.
As a professional
sleepwear
manufacturer, we have accumulated rich design and production experience in this field. We have a strict production team, from product design to export, have carried out strict quality control, and can provide customers with high-quality products. We can also provide corresponding customized services and formulate effective solutions according to customer needs. If you are interested in our pajamas, please contact us immediately!