How to Clean and Maintain Coral Fleece Pajamas?
Share
Issue Time

Dec 2,2021
Summary
In winter, many people choose coral fleece pajamas to keep their homes warm. This article will specifically introduce the methods of cleaning and maintaining coral fleece pajamas.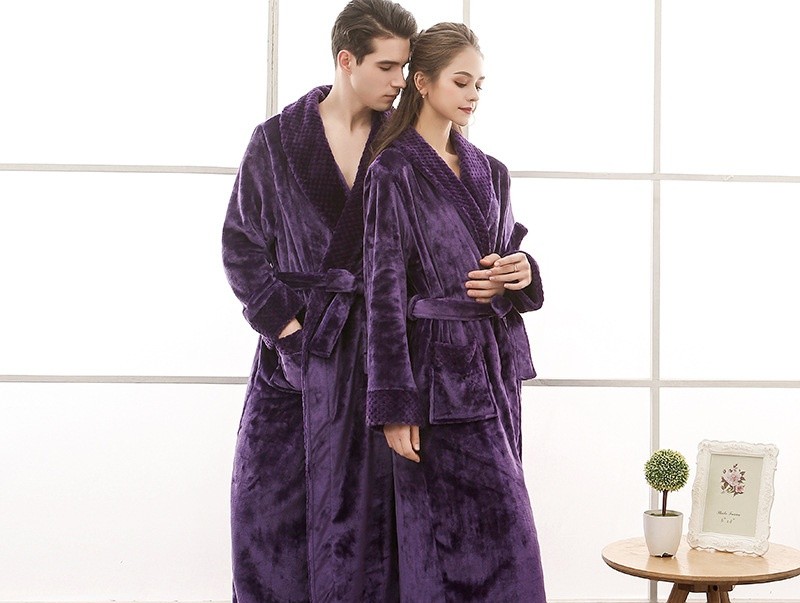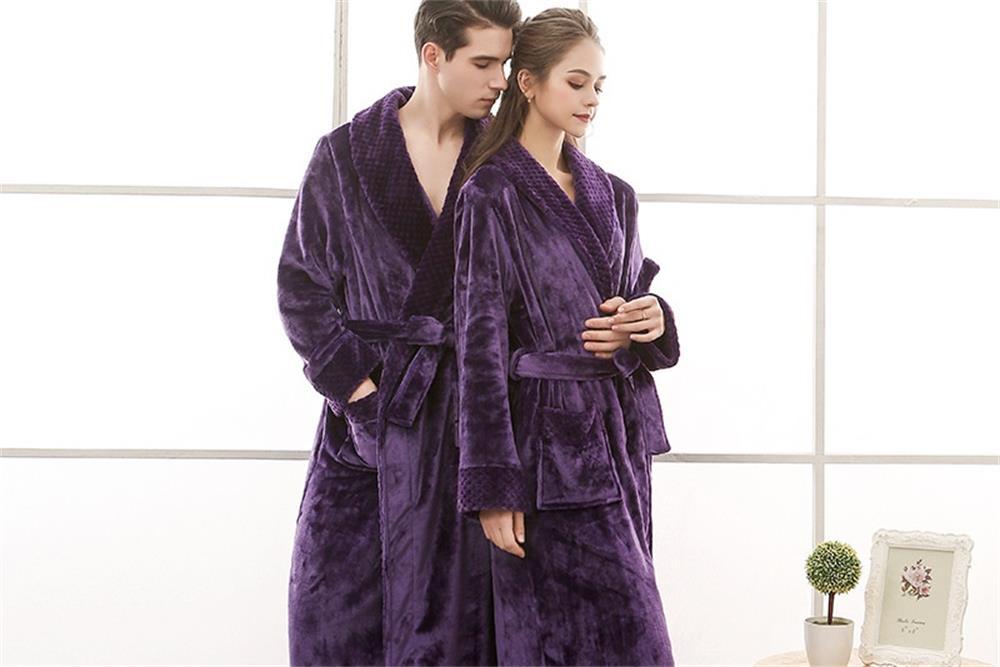 In recent years, a kind of fabric called coral fleece has become popular in winter. Coral fleece is a new type of fabric with a very fine texture and extremely soft and comfortable skin touch, suitable for any skin type.
Coral fleece fabric has good coverage, high fiber density, and a large surface area, so it has a high wicking effect and air permeability. At the same time, coral fleece pajamas do not have hairballs and do not fade, and are the first choice for warm home wear in winter. The followings are specific methods of cleaning and maintaining coral fleece pajamas.
Cleaning method
1. When cleaning coral velvet pajamas, you must turn the pajamas over. Dark coral velvet clothing should be washed separately from light-colored ones;
2. Sweaty coral fleece pajamas should be washed immediately or soaked in clean water, and should not be washed with hot water above 30 degrees;
3. For washing, please use special coral fleece pajamas detergents. Avoid using alkaline detergents, soaps, washing powders, or other detergents. Do not use disinfectants, let alone soak in the washing products;
4. Ironing should be done when it is 80% dry, and it is not advisable to spray water directly and iron the back of pajamas and control the temperature between 100-180 degrees;
5. After washing, spread it out and place it in a cool place to dry, and do not expose it to the sun;
6. When coral fleece pajamas have more than two colors, it is best to do a color fading test, because the color fastness of coral fleece clothing is relatively low. The easiest way is to wet a light-colored towel and press it on the pajamas for a few seconds and wipe it lightly. If the towel is stained, it cannot be washed, but dry cleaned.
Maintenance method
1. Dry out in a cool and ventilated place with pajamas inside out;
2. When the pajamas are 80% dry, spread a white cloth on the clothes and iron them with an iron (do not spray water). The temperature of the iron should not be too high to avoid yellowing. You can also flatten and hang it by hand without ironing;
3. The coral velvet pajamas should be washed and changed frequently;
4. Wearing coral velvet pajamas should not rub on the mat, wooden board, or rough objects, so as not to pick up the thread or break the thread;
5. Special reminder: Coral fleece pajamas will absorb fluff floating in the air during the production process. Coral fleece has the advantage of not shed hair, so it is not a product shedding, and it is not a quality problem. It can be removed after the first cleaning;
6. Lay the coral fleece pajamas flat in a dry place, avoid stacking other items on it, so as to avoid the product from being stressed;
7. When storing coral fleece pajamas, plastic bags are generally used to seal them. Do not directly add mothballs and other chemical substances.
The coral velvet pajamas designed and manufactured by HSZ are made of high-quality fabrics and reasonable designs. There are also a variety of styles for users to choose from. If you are interested in our coral velvet pajamas, you can find out by searching for related products on our website.
HSZ is an experienced
pajamas
supplier. We provide users with a variety of choices. Our products have different fabrics, different styles, and different sizes, and so on. Our products have been loved by the majority of users and have been selling well all over the world in recent years. We can also provide a comprehensive customized service according to the needs of users. If you want to buy our cotton pajamas, please contact us immediately!