How to Show Fashion by Matching Pajamas?
Share
Issue Time

Dec 23,2021
Summary
HSZ will share the fashion style of pajamas by correctly interpreting the pajamas style, which can provide you with more choices.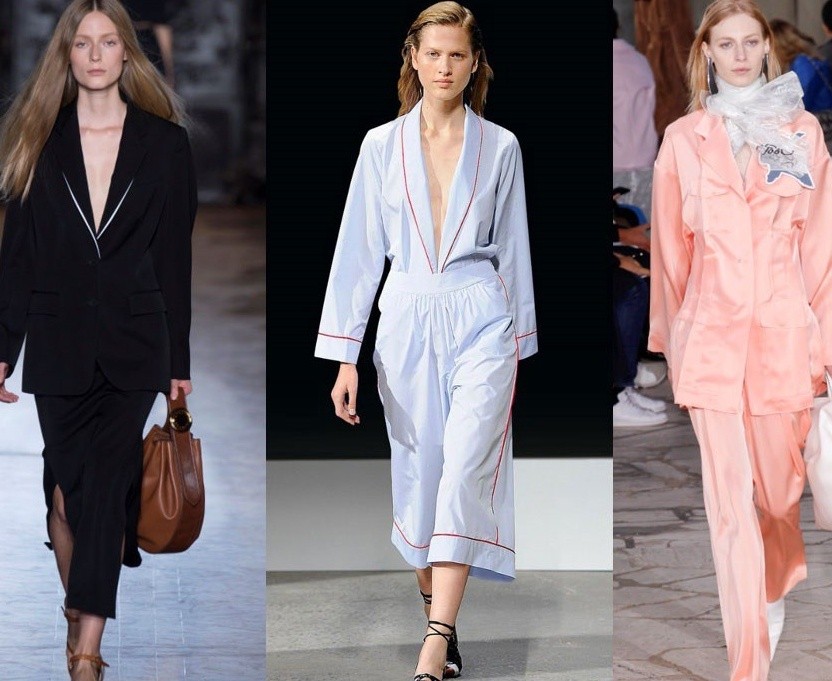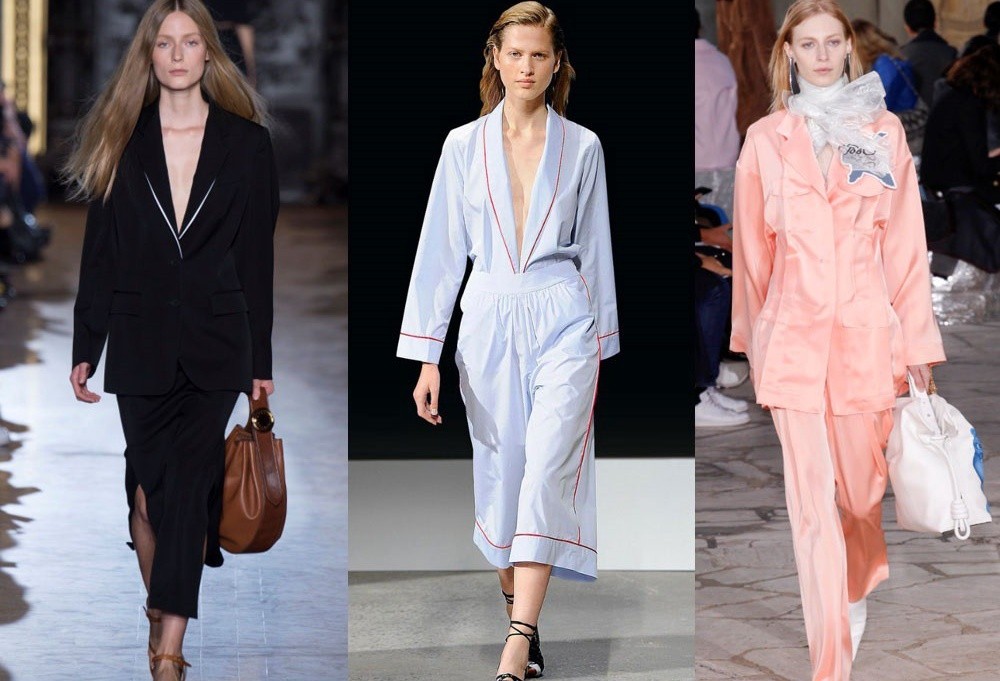 In recent years, the
pajamas
trend has returned strongly. Whether on the T stage or outside the show, pajamas with loose silhouettes, silky textures, and lazy styles can be seen everywhere. In fact, pajamas have always played a pivotal position in the history of fashion.
In the 1920s, Ms.Coco Chanel first designed pajamas-style loose trousers, pajamas are no longer the only choice for women to dress comfortably; in the 1930s, French fashionable girls began to wear pajamas for shopping on the street. "VOGUE" magazine referred to pajamas as "wool suits on the beach"; in the 1960s, designer Irene Galitzine launched Palazzo Pajamas, a silk trouser suit with wide trousers. The pajamas style appeared in the elegant hall and gradually merged with formal evening wear; in the 90s, Carrie Bradshaw in "Sex and the City" Wearing a red pajama dress with suspenders has gradually become a classic red carpet dress style. Today, HSZ uses the following creative combinations of pajamas to share the pajamas style.
1. If you are not yet sure that you can freely control a set of pajamas like a street star, you may wish to start with a pajama-style item, and slowly cultivate your matching skills and fashion temperament.
2. Piping silk and satin shirts are the most representative pajama tops. You can use them as ordinary shirts with trendy bottoms such as jeans, wide-leg pants, and fishtail skirts to create a relaxed and lazy casual look.
3. A white silk shirt with black piping and a black knee-length skirt, and a handbag with the same black and white, can let you interpret an intellectually elegant, casual, and fashionable office girl.
4. Dark blue satin shirt with chest pocket design and white piping details, paired with white draped wide-leg pants and a dark blue sweater tied at the waist, find the perfect balance between day commuting attire and comfortable home clothing.
5. If you can combine a beige silk shirt with extra-wide leather cuffs and raw-edged cropped jeans to be extremely comfortable, you can create an unpretentiously fashionable and comfortable score.
6. In the past two years, hot wide-leg pants have become a must-have item in women's wardrobes. The pajama-style wide-leg pants made of draped fabrics such as silk and satin are even more fashionable for walking. You can choose a slightly slim-fit top to highlight the sexy curve of the upper body.
7. You can also match beige elegant wide-leg pants with white tight-fitting sweaters, plus grand neck jewelry and exquisite embroidered pointed shoes, elegant and gorgeous, and the shameless silk pajamas can also be worn for important dinners.
8. A white printed shirt with colorful graffiti draped wide-leg pants, dazzling printed patterns can mix and match a distinctive youthful vitality.
9. Compared with the previously mentioned pajamas and pajama pants, the nightgown jacket with the waist tie is a fashionable single product that is often overlooked. As long as the color is harmonious and the length is appropriate, the nightgown jacket is very easy to match with color.
We always believe that the pajama-style can not only show the casual side of women's fashion but also allow women to regain their confidence and seek the perfect balance by using pajamas on different occasions.
As a manufacturer of
nightwear
with many years of experience, HSZ perfectly combines comfort and fashion style, providing women with a variety of choices. We have comprehensive control of our products whether from design, manufacturing, or export. At the same time, we will also provide a one-stop-shopping service and thoughtful customization service according to the diverse needs of users. If you want to buy our fashionable pajamas, please contact us immediately!