What Are the Different Types of Winter Pajamas?
Share
Issue Time

Dec 29,2021
Summary
In this article, HSZ introduces several warm winter pajamas and their characteristics and provides you with some reference opinions.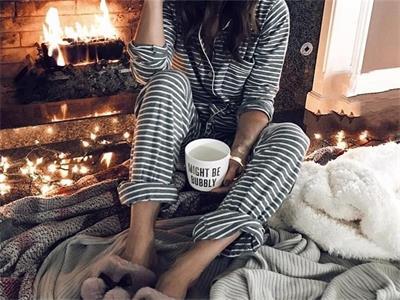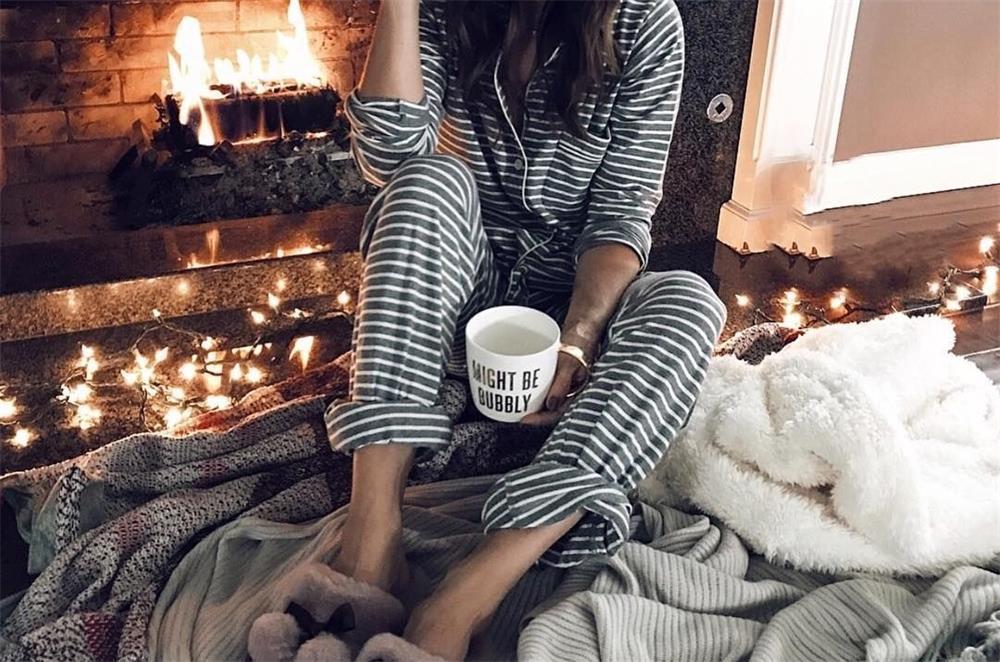 Because of the cold weather in winter, people will have more demand for pajamas than in other seasons. It can be said that it is very necessary to equip warm pajamas when resting at home. Out of the need for warmth, HSZ especially recommends the following suitable
winter pajamas
for you and provides you with some reference opinions.
Cotton pajamas
Pure cotton pajamas have good moisture absorption, good warmth retention, and antistatic properties, breathable perspiration, skin-friendly and soft stools. And pure cotton pajamas are woven from cotton, which is naturally pollution-free, does not irritate the skin, and is safer to wear.
Pure cotton pajamas are easy to wrinkle and are not easy to smooth, easy to shrink, and deform. If it is poor-quality cotton pajamas, it will become ugly after a few washes.
Flannel pajamas
The flannel pajamas are made of wool materials, which are delicate and tight to the touch, very thick, and have good warmth retention; it is skin-friendly and soft, and is not easy to deform; and with the advancement of technology, the current flannel pajamas feel full, the suede is delicate and not easy to fall off hair.
Flannel pajamas have a higher weight and are not so easy to clean. Since flannel is more expensive, care must be taken to maintain it to avoid damage to the fabric.
Coral fleece pajamas
Coral fleece pajamas are made of polyester fiber, with strong fabric layers and rich colors. It has strong water absorption, three times that of cotton, and the coral fleece fabric has good warmth retention and delicate hand feeling. It is a common material in winter home wear.
Coral fleece pajamas contain man-made fibers and other ingredients, and dry in winter, there will be static electricity.
Quilted pajamas
Quilted pajamas are mainly composed of a layer of cotton sandwiched between the upper and lower polyester fibers, which has an obvious heat preservation effect, does not ball, does not fade easily, has good elasticity, and has a fluffy feeling. The surface of the quilted home wear will be compacted with a car thread, so it will be more three-dimensional and crisp.
After wearing it for a long time, the cotton in the pajamas may fall off and form clumps, so the warmth retention effect may be reduced, and it looks a little fatter to wear.
Of course, when choosing pajamas, we should not blindly pursue warmth retention. Instead, we should take into account the design and functionality of pajamas and consider many factors. As an expert in pajamas for many years, HSZ can provide users with a variety of choices. We are undoubtedly your best choice.
As an experienced
pajama
manufacturer, HSZ is equipped with a flexible production line and a strict quality control system. We support comprehensive customized services and unique personalized designs to meet the diverse needs of users. We also rely on leading design capabilities and thoughtful service attitude to make our products sell well all over the world, and have received praise and trust from many customers. If you want to buy our pajamas, please contact us immediately!